Article
Good green hydrogen contracts: key guidance to be launched at global meeting in May 2022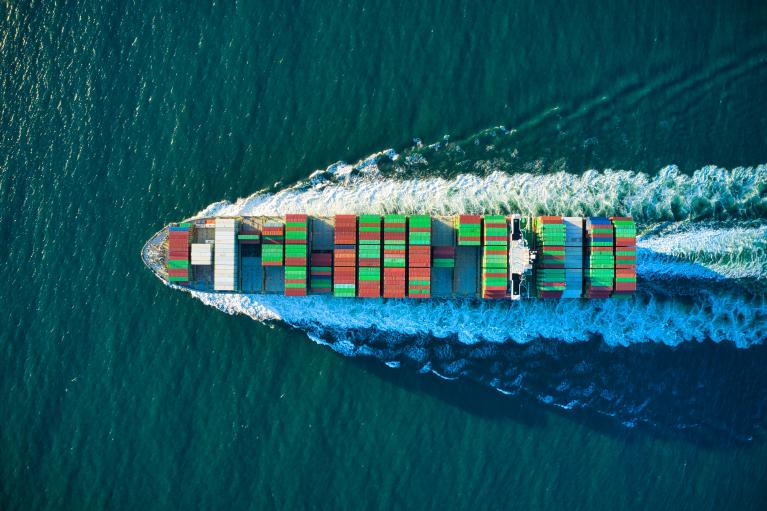 Press Release - 22 March 2022
GENEVA – A group of governments, law firms, companies and civil society groups are collaborating on identifying best practices and guidance for contracting in the green hydrogen sector which is set to scale up massively around the world to address climate change.
Under the auspices of the Green Hydrogen Organisation (GH2), the guidance will support governments, developers and communities in designing contracting practices for green hydrogen projects that ensure that the development of green hydrogen is fast but fair to all involved.
The green energy transition requires an unprecedented investment in renewable energy. In many low- and middle-income countries, green hydrogen offers an unprecedented path to energy security and has significant export potential. Amid all the promise of green hydrogen, market participants need to avoid the pitfalls which have plagued the extractive industries for so long.
Green hydrogen projects will require careful negotiation over the wind, solar, geothermal or hydro power needed, as well as use of land, water resources and infrastructure that are key to producing and transporting green hydrogen. This is a once-in-a-century opportunity, and we must get it right in key areas including energy access, technology transfer, job creation and tangible community benefits. By establishing commonly agreed good practices at the outset, we can enhance public trust within host governments and minimise risks that project terms need to be renegotiated.
The guidance will be launched at the Green Hydrogen Global Assembly and Exhibition taking place in Barcelona on 17-18 May 2022 and will cover topics including community engagement, infrastructure use, fiscal terms and project financing.
GH2's Chair Malcolm Turnbull said: "We need to urgently decarbonise our energy system and green hydrogen is key. As governments and project developers move from intentions and Memorandums of Understandings, to fully fledged contracts, now is the time to establish good contracting practices across the industry. The launch of the good green hydrogen contracting guidance at the Green Hydrogen Global Assembly in May in Barcelona will be a sign of maturity in the fast-growing green hydrogen market. I congratulate all members of the working group for their hard work."
Quotes from members of the Good Green Hydrogen Contracting working group:
Charlie Howland, partner and chair, Environmental group, Curtis, Mallet-Prevost, Colt & Mosle, LLP said: "Over the next several decades green hydrogen, fed by new renewable energy projects and related infrastructure, is set to play a key role in helping to deeply lower GHG emissions in key sectors of the world's economies. Especially in developing countries, the significant financial investments in these hydrogen hubs by both governments and private investors can also materially advance local development efforts, and bring important co-benefits of improved energy and water supply systems. Curtis is pleased to join this group of governments, NGOs, and other international law firms to help develop the contracting provisions that will help ensure that these projects deliver on all of their promises."
Herbert Smith Freehills said: "In light of the findings set out in the Intergovernmental Panel on Climate Change's latest report (Climate Change 2022: Impacts, Adaptation, and Vulnerability), the world now more than ever requires sustainable energy solutions to effectively address the global community's increasing energy demands. The approach advocated by the Green Hydrogen Organisation seeks to achieve exactly that. It is an honour to support them on this novel and critical assignment. We are confident that it will provide a useful foundation for the development of green hydrogen production plants across the developed and developing world."
Société Mauritanienne des Hydrocarbures (SMH) General Director, Mr. Tourad Abdel Baghi said: "My country, Mauritania, is blessed with (i) huge wind, solar and hydraulic energy resources, (ii) vast non-inhabited areas, (iii) more than 700 km of coastline on the Atlantic ocean and (iv) a strategic location that is very close to the European market. With such great potential, Mauritania is developing its strategy to become a leading green hydrogen producer. The ambitious "Good Green Hydrogen Contracts" project can help governments preparing to host green hydrogen projects to develop good contracting practices and negotiate durable contracts at the outset, to ensure positive and tangible impacts on their economies and citizens."
Nienke Homan, President, Sustainable Hydrogen Club, said: "We are now designing and implementing a global green hydrogen system. We can use this moment of trade deals and new contracts to let green hydrogen contribute to the Sustainable Development Goals."
The International Lawyers Project (ILP), a nonprofit UK based organization, said: "We fully support the effort to combat climate change by the different methods of green energy production. We consider green hydrogen to be one of these methods and have been working with other professional organizations to develop a model set of provisions that will ensure that this source of energy is produced in a fair and equitable fashion. We look forward to more work in this emerging and exciting area."
JP Sweny, a Project Development & Finance partner based in Latham & Watkins' London office, said: "Green hydrogen projects will involve complex negotiations, and coordination with many stakeholders on a myriad of legal and regulatory issues. We hope that this initiative from participants across this nascent sector will provide a set of consistent, globally applicable principles to help ensure green hydrogen projects are developed in an effective, fair and efficient manner."
Christian Fredrik Michelet, partner in Schjødt's Sustainability Law Group, said: "The decarbonisation of our economies and the transition to hydrogen as a major world energy carrier requires close cooperation between industry and governments. A coordinated design of hydrogen policies, markets, industry and related infrastructure is necessary on a global basis. The lead taken by the Green Hydrogen Organisation for this cooperation is encouraging. Common principles for regulation of the hydrogen sector and the definition of best practices and guidance for contracting will be significant for a harmonized and efficient development of hydrogen both in developing and industrial countries. Schjødt appreciates taking part in this important work for good green hydrogen contracts."
Members of the Good Green Hydrogen Contracting working group: African Development Bank, Bird&Bird, Curtis, Mallet-Prevost, Colt & Mosle, Energy for Growth Hub, Fortescue Future Industries, Deutsche Gesellschaft für Internationale Zusammenarbeit (GIZ), Herbert Smith Freehills, Inter-American Development Bank, International Lawyers Project, Latham & Watkins, Ministry of Petroleum and Energy of Mauritania, Office of the President of Namibia, Open Contracting Partnership, Schjødt and the UNFCCC Climate Champions. Contributions are also being made by other green hydrogen partners and experts.
ENDS
Contact at GH2: Joe Williams +44 77 5757 1170 / joe.williams@gh2.org
Notes to editors:
The project "Good green hydrogen contracts – for climate and development" was launched in January 2022 by the Green Hydrogen Organisation (GH2). It aims to support governments, developers and communities in developing contracting practices for renewable energy and green hydrogen projects that ensure rapid expansion to everyone's benefit.
The preliminary areas to be covered in the version of the guidance to be launched in May include consultation, community engagement and transparency practices; land acquisition and use; infrastructure access and common use; project completion and financial risks; regulatory developments and risks; fiscal terms and incentives; sustainable development and local benefits; and green hydrogen standards and certification.
Find out more and register for the Green Hydrogen Global Assembly and Exhibition taking place at the Barcelona International Convention Centre on 17-18 May 2022: https://globalassembly.gh2.org/register