Article
thyssenkrupp CEO Martina Merz joins the Green Hydrogen Organisation Board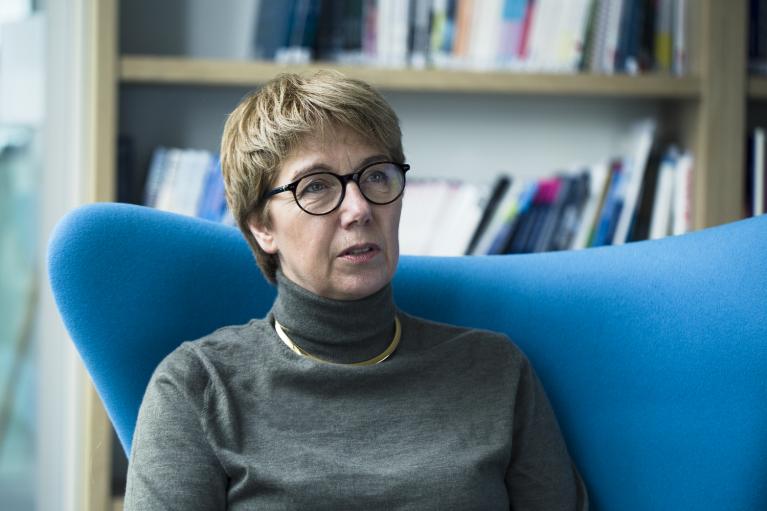 Press Release - 16 December 2021 
GENEVA/ESSEN – The Green Hydrogen Organisation announces that today Martina Merz, CEO of industrial group thyssenkrupp AG has joined the Green Hydrogen Organisation (GH2) board. 
Martina Merz became CEO of thyssenkrupp AG in October 2019. She has decades of management experience in industry, including as a member of the board of the Chassis System Brakes division of automotive component supplier Bosch. Since 2015 the qualified mechanical engineer has been a member of various supervisory boards as an independent management consultant, including at Lufthansa and the Swedish truck manufacturer Volvo.  
Martina Merz said: "Green hydrogen is one of the key energy carriers of the future and is an important factor for the success of the green transformation. I am therefore delighted to join the board of the Green Hydrogen Organisation. As a consumer and producer of green hydrogen, thyssenkrupp is involved at all points of the energy transition. On the demand side we will decarbonize our steel production by using green hydrogen for the chemical reduction of iron ore. With regard to the supply side we are one of the few suppliers worldwide that is already capable of the giga-scale production of green hydrogen." 
Welcoming the announcement, GH2's Chair Malcolm Turnbull said: "We are thrilled to welcome Martina Merz to the GH2 board. The Green Hydrogen Organisation is working to dramatically accelerate the uptake of green hydrogen to rapidly phase out fossil fuels in key economic sectors. Ms Merz's leadership skills and deep knowledge of the hard-to-decarbonise steel and chemical sectors is an important addition to GH2's multistakeholder board." 
Dr Andrew Forrest AO, founder of Fortescue Future Industries and chairman of Fortescue Metals Group said: "We are very pleased to have Martina Merz join the GH2 board. First-mover companies like FFI and thyssenkrupp are key to driving forward the green hydrogen revolution. We have no time to waste and decarbonising industries like steel where our companies are both key players is essential to a fossil-fuel free future". 
GH2 was launched in September 2021. It is chaired by Former Prime Minister of Australia Malcolm Turnbull. GH2 is a Swiss non-profit foundation spearheading a global effort to accelerate the production and use of green hydrogen. GH2 is developing the Green Hydrogen Standard, an accreditation standard which will provide certainty to investors and consumers in Europe and elsewhere that green hydrogen projects have almost-zero emissions and conform to rigorous sustainability criteria. GH2's team is led by CEO Jonas Moberg. www.gh2.org  
thyssenkrupp is an international group of companies comprising largely independent industrial and technology businesses. Across 60 countries the group generated sales of €34 billion in fiscal 2020/2021. Under a strong umbrella brand thyssenkrupp's products and services make an important contribution to creating a better and sustainable future. 
ENDS
Contact at GH2: Joe Williams +44 77 5757 1170 / joe.williams@gh2.org  
Contact at thyssenkrupp: David Hahn +49 201 844 537621 / david.hahn@thyssenkrupp.com 
Notes to editors: 
GH2's other board members are: 
Dr Youngcho Chi, President & Chief Innovation Officer of Hyundai Motor Group, South Korea 

Mr Yun Choi, CEO of Korea Zinc Company, Ltd., South Korea 

Ms Maria Paz de la Cruz, CEO of H2 Chile, Chile 

Dr Andrew Forrest AO, Founder of Fortescue Future Industries, Chairman of Fortescue Metals Group & the Minderoo Foundation, Australia 
Dr Frannie Léautier, CEO of Southbridge Capital, Rwanda 

Hon. Malcolm Turnbull, Former Prime Minister of Australia (Chair) 

Lord Adair Turner, Chair of the Energy Transitions Commission and Former Chair of the Financial Services Authority, United Kingdom