Article
United States: Tax credits for green hydrogen under the US Inflation Reduction Act 2022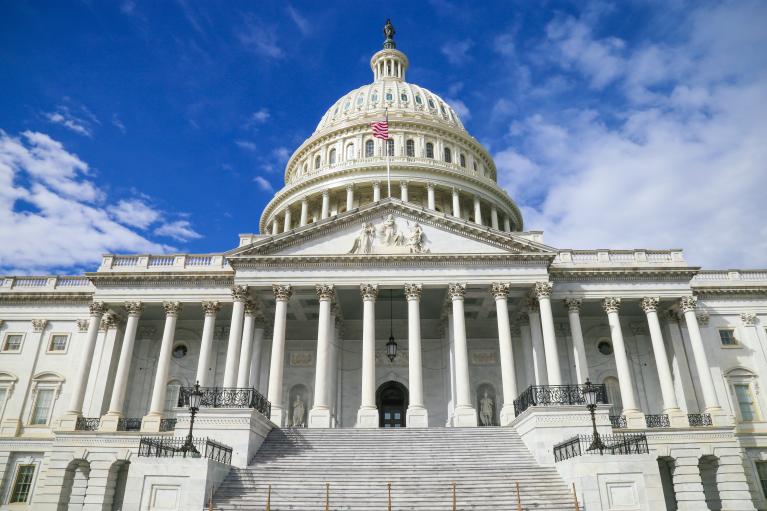 The US Inflation Reduction Act (IRA) 2022, the major climate, tax and healthcare package, has just passed its most significant legislative hurdle in the US Senate and is set to be signed by President Biden shortly. The significance of this law is immense. US Senate majority leader Chuck Schumer said it is "one of the defining legislative feats of the 21st century". 
On climate change and clean energy it is a game changer with models suggesting it will help reduce US emissions by around 40% below 2005 levels by 2030, unlocking some $370 billion in funding and tax credits to drive investment in renewable energy sources such as wind and solar, "qualified clean hydrogen", clean technologies such as electric vehicles, heat pumps and battery storage well as penalties on highly polluting methane emissions.  
The law includes a breakthrough tax credit for "qualified clean hydrogen" which would pay producers up to $3 per kilogram of hydrogen from 2023 depending on the levels of lifecycle emissions and staff wages. As an alternative, a producer could choose an investment tax credit of up to 30% of the cost of the hydrogen production facility. The full tax credit of $0.60 per kg of hydrogen (multiplied by five if labour and wage standards are met) is available for hydrogen where greenhouse gas emissions are less than 0.45kg CO2e/kg hydrogen. Hydrogen produced with 0.45-1.5kg of emissions would receive 33.4% of the credit; with 25% for 1.5-2.5kg of CO2e; and 20% for 2.5-4kg. We will need to watch closely how the Department of Energy defines the "system boundaries" for emissions measurement, especially the treatment of fugitive methane emissions in blue hydrogen project based on natural gas.  
The Green Hydrogen Standard has a comprehensive approach to emissions measurement for green hydrogen projects with a maximum of 1 kg CO2e per kg hydrogen. Certification of green hydrogen projects in accordance with the Green Hydrogen Standard will help enable green hydrogen producers to independently certify their emissions in order to access the tax credits available under the IRA.  Certification supports transparency and accountability throughout the supply chain. Customers and end use consumers want hydrogen that has close to zero-emissions from projects that contribute to sustainable development. 
The clean hydrogen tax credit favours green hydrogen made with renewables over fossil fuel derived blue hydrogen since these low CO2e/kg hydrogen rates have not been proven for blue hydrogen. This is game-changer since the maximum tax credit would reduce the price of each kg of green hydrogen by $3 make it the cheapest in the world in some locations such as the US Northwest where the cost would effectively be $1 per kg green hydrogen (current price $4.02 minus $3 tax credit). The IRA also allows the pairing of green hydrogen production facilities with wind and solar farms where a further tax credit may be claimed. This additional credit is not available for hydrogen produced at a blue hydrogen facility which includes carbon capture equipment (a blue hydrogen producer would have to claim either a tax credit for clean hydrogen or a separate tax credit under the IRA for carbon capture).  
The IRA is not perfect as is always the case given the compromises needed to push through such a major piece of legislation. There is no carbon price or a cap-and-trade scheme for carbon emissions. Moreover, the bill requires the Department of the Interior to lease at least two million acres of federal land and 60 million acres of offshore acreage to oil and natural gas producers annually for the next decade. Federal permitting reforms are also not addressed. However the benefits far outweigh the negatives (for every ton of new emissions generated by the oil and gas provisions, at least 24 tons of emissions will be prevented by the IRA clean energy provisions, according to Energy Innovation). 
Together with the November 2021 Bipartisan Infrastructure Law's $8 billion program to develop regional clean hydrogen hubs (H2Hubs) across the United States, the future for green hydrogen is looking brighter than ever in the US and globally.  
Earlier this year the European Commission's REPowerEU package also increased the EU's target to 10 million tonnes of domestic and 10 million tonnes of imported renewable green hydrogen by 2030 (we await the final Delegated Acts on the definition and production of renewable green hydrogen which are vital to scaling up the industry in Europe). 
These government reforms and fiscal incentives are vital to scaling up the green hydrogen sector. At the Green Hydrogen Organisation we will continue to champion these reforms and through our initiatives ensure the conditions are in place globally for green hydrogen to flourish and therefore combat climate change and improve energy security for all.  
Source: The Green Hydrogen Brief: news and policy updates from GH2 (August 2022 issue)